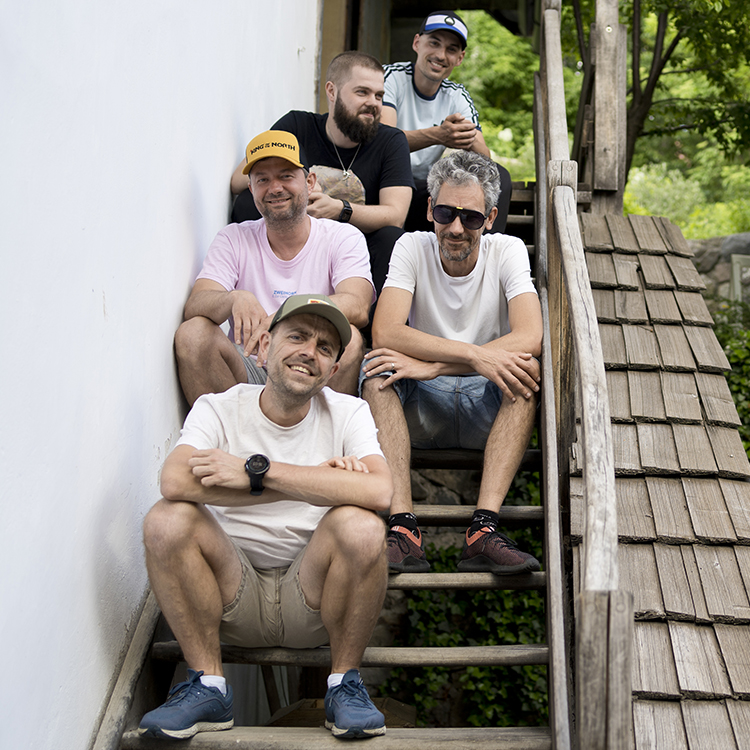 Modré Hory akustik
Modré hory mali na Pohode 2019  premiéru s kapelou a teraz prichádzajú predstaviť svoj nový program.
Bene, Lyrik, Roland Kánik a ich hostia Michal Šelep (basa) a Ľuboš "Ežo" Ambrozai (bicie) si hranie v tejto zostave natoľko obľúbili, že sa rozhodli to nenechať iba na jeden koncert a sme veľmi radi, že si zahrajú aj u nás.
Modré hory majú na konte 3 albumy, 2 mixtejpy, jedno EPčko a jednu knihu textov. Vraj rap pre tridsiatnikov, vravia niektorí, no týmto tridsiatnikom je to jedno, ide o hudbu a tú zbožňujú. Motto "nudnejší jak život" vymenili za "o všetkom a o ničom rap". Prídite si vypočuť modrohorskú akustickú session!
Na základe nového Covid automatu platného od 12.8.2021 bude Klub Lúč fungovať v režime: OTP (očkovaní, testovaní, po prekonaní COVID-19). To znamená, že na podujatia organizované v Klube Lúč umožníme vstup iba divákom, ktorí patria do skupiny OTP (očkovaní, testovaní, po prekonaní COVID-19), a budeme vyžadovať potvrdenie o očkovaní, testovaní alebo prekonaní COVID-19. Viac informácií TU