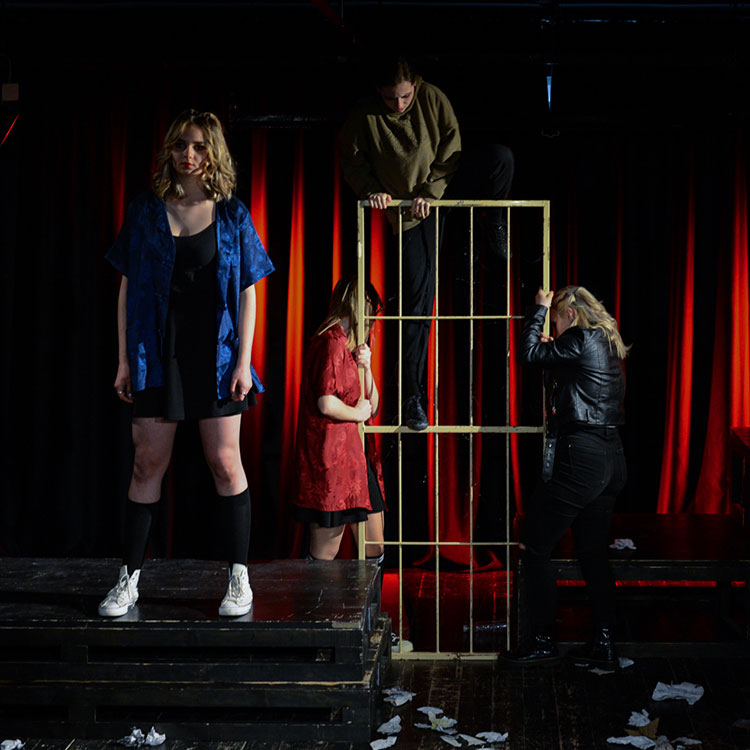 Denis Kelly: DNA – ZRUŠENÉ
Predstavenie je zo zdravotných dôvodov ZRUŠENÉ! O náhradnom termíne Vás budeme informovať. Ďakujeme za pochopenie
Súkromné konzervatórium Dezidera Kardoša Topoľčany uvádza: Denis Kelly: DNA.
Dennis Kelly je medzinárodne uznávaný dramatik. Napísal množstvo divadelných hier (Trosky, Po konci, Láska a peniaze, Siroty, Bohovia plačú…) a získal veľa prestížnych ocenení. Nemecký časopis Theater heute ho vyhlásil v roku 2009 za najlepšieho zahraničného autora.
Divadelná hra DNA ponúka tvorcom,ale aj interprétom veľkú mieru slobody pri inscenovaní tohto atraktívneho textu,dokonca v ňom autor píše,že mená a rod postáv nie sú záväzné,možno ich prispôsobiť potrebám inscenátorov. A to sme aj urobili. Do veľkej miery sme si text prispôsobili,zmenili sme pohlavie aj počet postáv. Uvažovali sme aj o zmene názvu. V našom prípade by to bola "Hra O sud". Skupina tínedžerov sa dopustí niečoho veľmi zlého. Podľahnú panike a na čele s Philom sa snažia celú záležitosť ututlať. Na prvý pohľad výborný plán,ktorý sa zrodil vo Philovej chorej hlave,ale má aj svoje nedostatky. Alebo nie? Čo sa stalo naozaj a čo je len výplod jeho chorej mysle? A čo na to Lea?
Lea : Naši najbližší príbuzní potomkovia sú vraj bonobovia. Roky si ľudia mysleli,že sú to šimpanzy,ale nie,sú to bonobovia. Vieš o tom,že šimpanzy sa navzájom zabíjajú? Vraždia a niekedy aj mučia,aby si vylepšili postavenie v komunite. Ak sa niektorý z nich ocitne na okraji spoločenstva,ostatní ho veľmi rýchlo uštvú. Bonobovia sa o takého člena naopak starajú a prejavujú smútok,lebo iný bonobo zaživa bolesť. Neuveriteľné,akože šimpanzy a len drobný rozdiel v DNA.
Dobrovoľné vstupné